For every minute spent in organizing…
1.

Spend five minutes throwing out everything in your freezer that's expired or impossible to really identify.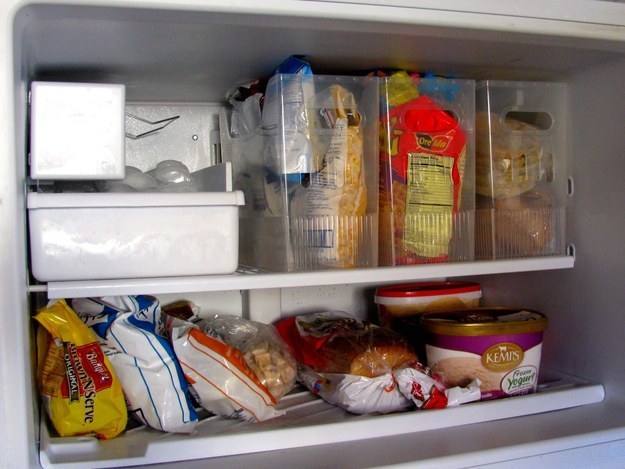 "Uh, I think these are chicken breasts?" <—- you, discovering gross old things in your freezer. If you have a few minutes more, you can organize your stuff in bins.
2.

Pick your messiest kitchen cabinet, and use inexpensive plastic bins as faux pull-out drawers.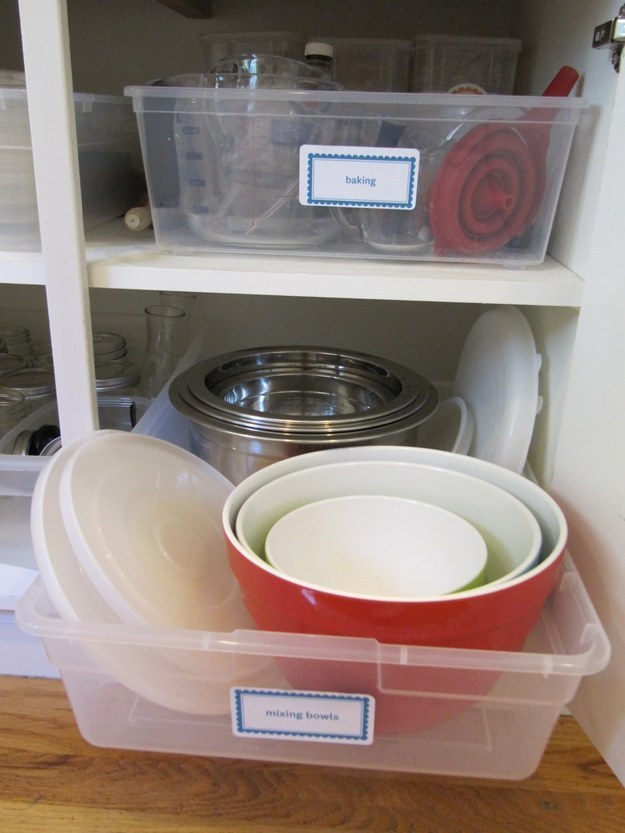 This makes it super easy to grab what you need from the back of the cabinet. And if you're feeling extra motivated, you can make labels for each bin. From here.
3.

Pick up a few paint swatches at the hardware store, and pair them with pushpins for a cheap and pretty jewelry display.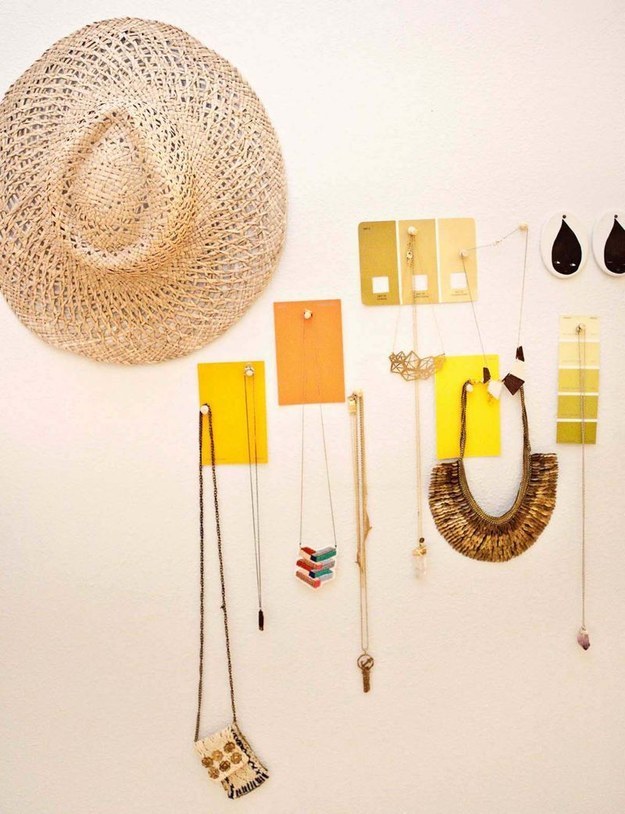 So freaking easy and basically free if you already have pushpins. From here.
4.

Choose one or two days to try tracking how you actually spend your time.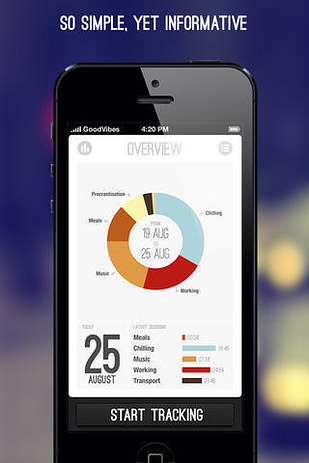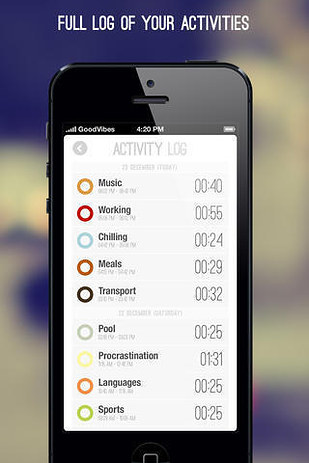 If you find yourself wondering where your time goes and why you don't get enough done every day, a time tracking app like iTrackMyTime could be eye-opening.
5.

Cut off the bottoms of cereal and snack boxes to make free organizers for your junk drawer.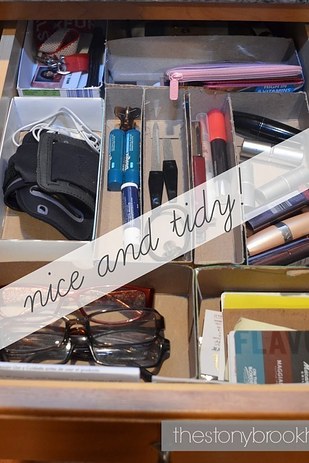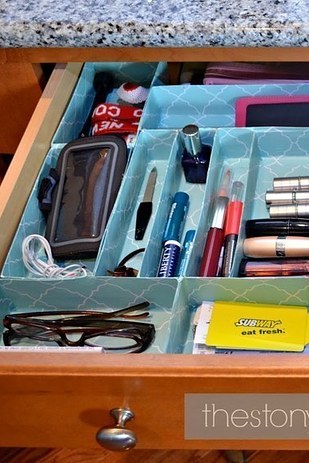 6.

Stash a lazy Susan under your sink for easy access to all of your cleaning products.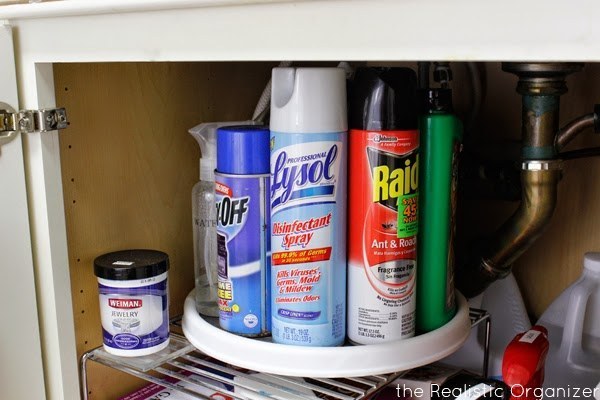 Bonus points for putting it on top of an in-cabinet shelf, like they did here, to double your storage space.
7.

Freeze old candles to get rid of the excess wax, then turn the empty jars into pretty containers for your vanity.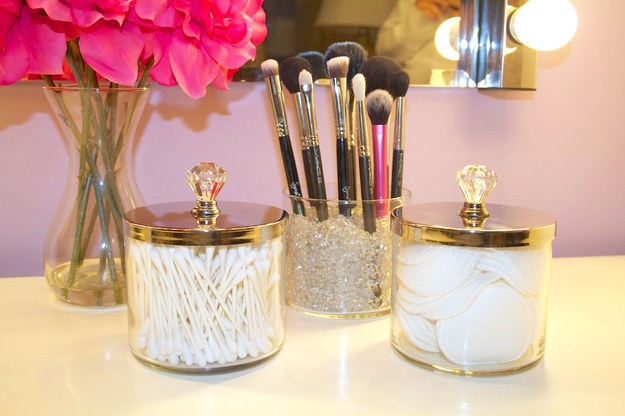 To keep the makeup brushes standing straight, you can use decorative filler from the craft store, or even whole coffee beans or dry white beans. See the full tutorial here.
Source: Buzzfeed
Comments
comments